Creating a Caring Community
My Philosophy:
In creating a community, I want students to feel like they have freedom and choice, yet I want them to know that I am providing structure and guidance. I have them work in teams to get to know one another and to promote student-student bonding. As they work through problems together and come to understand how they influence each other in this process, with encouragement from the teacher, they can benefit from one another and grow in their sense of community. As they see me as guidance rather than a force of authority, they will allow me to teach them the things that I know as well. It's my belief that this will also provide a sense of accountability in the classroom, and they will feel the expectation to take responsibility for their own learning and the learning of others. By making a respect agreement they will also know the boundaries, and get the chance to define respect if they have not already done so for themselves. I know that this process with help them solidify their own goals and expectations of themselves and of others. It will be the responsibility of all to uphold and support their agreement to make a safe and productive learning environment. To me, this is the foundation for mature appropriate behavior.


What it looks like:
1. Create respect agreement involving the entire class's ideas (Classen & Classen, 2008).

2. Have all students sign and formally recognize that they agree to respect agreement (Classen & Classen, 2008).

3. Have students work together and employ the word "teams" to create a sense of community between them.

4. Each team will have team member roles to create a sense of responsibility and contribution to the community.

5. Include students in decision making (ie, do we need another lesson on this to understand it better, what should a reward be for good performance, how should we deal with a breaking of the respect agreement, etc).

6. Post positive slogans in a designated area. Allow students to add to the wall if the find a slogan they find inspiring.

7. Post up student's completed projects and praise them for their accomplishment.

8. Ensure that there are good forms of positive consequences are highlighted often.

9. Keep lessons fresh and interesting to keep students engaged.

10. Take breaks as needed to allow time for refocus.

11. Allow students to change seats, or rearrange groups to ensure everyone has a positive environment and can get a fresh start (Classen & Classen, 2008).


Powered by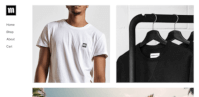 Create your own unique website with customizable templates.