Seriously, who is this kid? He is amazing at public speaking and has some amazing insights. I'm very shocked and impressed that he is so confident and well spoken at such a young age. I'm curious how he came to be invited to do a tedtalk; what caused him to be having this conversation? He seems to have a great perspective on his age and current position in life. I suppose this is what makes the message he delivers so impactful.

I recently gave a student survey to 9th graders and I asked the question "What short or long term goals do you have?" I commented to my co-teacher about how many students answered this questions with being "pro" at some hobby they currently have. For example, pro-skater, videogame maker, pro-surfer, pro-basketball player, pro-musician, etc. This caused me some reflection about what I wanted to be at that age, and what I want to be now. What caused there to be a discrepancy? What would I be "pro" at now? Am I really happy and healthy? Why or why not?


"Once you're motivated to learn something, you can get a lot done in short amount of time...and on your own."

I love this idea of hackschooling and the idea that "hacking" is can have a positive connotation. I think the concept of hackschooling is not new, but the way that they are using it is new. I'm the youngest of 4 siblings, so I feel like the way I have learned about life has been through hacking ideas from older siblings. I watched them all go through different phases in life in very different ways. I was able to learn what worked, what didn't, what my parents wanted, how to avoid punishments, how to be successful, etc. I learned by lifehacking. I learned what I wanted to learn about when the opportunities arose. It was intuitive and natural. I think a lot of people learn from life this way, but not in school.

With so much information on the internet, and so many people on there Earth, I can see that there is a need for something like hackschooling. Its unfortunate that school doesn't utilize this more, but I'm really glad that someone like Logan could shed some light on hackschooling and how influential it can be. The 8 TLC are so important for all humans, not just children or students. There should be more of these types of opportunities at younger ages. And we should be influencing our children to be happy when they grow up. When I look back at my journey from childhood to adulthood, had someone encouraged me to incorporate the 8 TLC, my choices would have been very different, and I think I would be much happier with my career decisions.
Powered by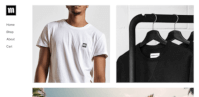 Create your own unique website with customizable templates.