Student Engagement




I try to get my students to work in groups, talk to each other, and get up out of their seats. I try to get them talking as much as possible. I can tell when students get really into a subject because they start talking, asking questions, and speaking out to the whole class in a discussion. When students are quiet and staring at me, I know something is going wrong.

I can commit to being more passionate in my speaking about my subject. Science has its boring parts, like all the laws and equations and blah blah blah. But the exciting part is the meaning of it all. How discovering those laws changed everything. Or how the use of the equation allows us to perform a mysterious task. I can make an effort to talk more about the parts I'm passionate about to make my content more engaging.

I can also commit to being human. Sometimes I am so overwhelmed in getting stuff done achieving task completion or a set goal that I forget to relax and enjoy the journey. The tense me is not very engaging, but I bet the relaxed me is a lot more engaging.

I think I need to commit to understand the kids more. I have a hard time being patient with them, but I think the more I understand them as a demographic I will be able to relate to them and reach them in my lessons.

Instagram ELE Challenge

The students are using the internet to interact with another classroom in Spain so they are already interacting globally. Instagram is a way that they are connecting with a larger community outside of their classroom, and that community expands to whole world. These teachers are empowering collaboration through the use of hashtags and social media. By reviewing the hashtags, even if they don't post, students can like and comment on others posts and they can view through a small window into another culture or another's life.

Instagram Scavenger Hunt

I could totally see myself using this idea for the future. My only concern is for those students without the use of a phone. How do those students interact with this activity? I would like to use this for something in class. I worked in a classroom with ipads, so that would be something easy for all students to use. I would send the students outside the classroom to photograph something in nature or the purpose of a lesson and use the classroom hashtag. Each period could have their own hashtag and we could pull the pictures up on a projector to view them all and react to them together as a class.
Powered by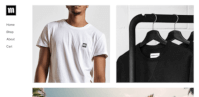 Create your own unique website with customizable templates.