Chapter 1

"The new Culture of learning actually comprises two elements. The first is a massive information network that provides almost unlimited access and resources to learn about anything. The second is a bounded and structured environment that allows for unlimited agency to build and experiment with things within those boundaries."

I chose this quote because it summed up the idea of a new culture of learning which is what the whole chapter is about.

Question: I question what exactly the people in the World of Warcraft example were actually learning. Obviously there is a benefit to having family time on the internet, and you are learning about the people in your family, but what is the academic equivalent and how does it extent to real life? Connection: I connected the experience that was shared about teaching a class using Star Wars Galaxies in EDSS 5330. Students were doing a lot of connecting online outside of class in order to experiment and gain knowledge. That is what we are encouraged to do in this class. Epiphany: Honestly, I had no epiphany or aha moment. Although, my favorite part was learning about the eight/nine year old playing on Scratch. I found the description of that program to be very interesting and that is the kind of game I would want my own children to play, not something like World of Warcraft. I want my children to be themselves on the internet, not hide behind a character in a dream world.

Chapter 2

"…Schools have ceased to function efficiently; they are failing as a machine. If we change the vocabulary and consider schools as learning environments, however, it makes no sense to talk about them being broken because environments don't break."





I chose this quote because I thought it was an interesting spin on the classroom and schools. The change in vocabulary brings a new light to something that seems rather dim and bleak, and I appreciated that.

Question: Why is it not good for the culture to adapt? Shouldn't it be always adapting if it is always changing? Would constant adaptation not be the same as always changing? Connection: I connected this idea of creating culture to the toys that are brought into the classroom for EDSS 530. It's interesting to see the people who choose to get up and play with certain things. It's interesting to see how people respond to certain toys. It's the people and the toys and the reactions and the talking that create the culture. Epiphany: When the book said that individuals can choose to join cultures, but no individual can create one I realized that had never occurred to me before. Culture is a mass of interactions, and you need more than one person to create an interaction.

Chapter 3

"In a world of near-constant flux, play becomes a strategy for embracing change, rather than a way for growing out of it."

I chose this as a quote because it seems to sum up the point that the author is trying to make about the importance of play in the new culture of learning. Playing is a way of embracing change.

Question: What if play has multiple roles, and play is not necessarily the embracing of change but the avoidance of participating in change? I have seen many people use thrill, excitement, video games, and social lives as a way to avoid the pain that comes with change. Connection: I am connecting these concepts to the 20% project. I understand that it is not about what project we pick but it is about the process of learning. That is the important part of the project. Epiphany: I did not have any epiphany or aha moment, but I did like that the author used the quote from a greek philosopher about no man stepping into the same river twice. I think that quote is profound, and the use of it here conveys the meaning that the author was trying to make. At least it did for me.
Powered by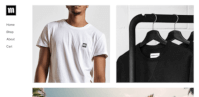 Create your own unique website with customizable templates.