1. Speaking, reading, writing, and listening-These basic skills are needed in order to be successful at any job or in college or in any relationship. Communication is everything. To be successful in life, a person needs all of these capabilities.

2. Mindfulness-in all areas of your life. Being mindful in like is the key to unlocking your reasons for doing things. Be mindful of what you eat, who you associate with, the financial choices you make, who it's all affecting, etc. Being mindful is crucial to making good choices.




3. Emotional Literacy-How many issues could be made so much simpler if people could understand their own emotions and tell you about what they need. Every misunderstanding I have had at work, school, or in my personal life were because of someone's emotional needs not being met and because they

couldn't

figure out how to get them met. This is essential for being successful.



4. Health Literacy-I have worked in the medical field as a medical biller and so few people understand health insurance much less their own health needs. How can we avoid things like cancer and other diseases? And when those health issues hit, how can I be an affective decision maker? These are essential skills that the majority of people lack.

5. Financial Literacy-how do you balance a check book or take a student loan? What do you need to keep in mind to buy a car? I have a brother in law who is 19 years old and as he graduated college he had zero of these skills and he realized he didn't have them and wished he did. His parents don't teach it to him, and he ended up taking out a really big car loan. Being able to manage your finances is important to long term success.

6. Delaying Gratification-Impulse control is one aspect of delaying gratification. And so is deciding on what to do and then waiting for a few days to make sure it's not a momentary feeling. There has actually been research done to indicate that the ability to delay gratification makes you a more successful person. And you know, sometimes its not all about me and what I want. It is frequently about other people and what they want to. Delay gratification and think about the options.

7. Goal Setting and Achieving-Thinking and analyzing stuff is all good and well, but at some point action is needed to move forward. Setting goals and deciding how to execute is important. And actually having confidence to execute is important to success.




So all of these things are related to issues that I have come across personally either because of my own lack of skills or other peoples. From life experience I have decided that if all people had these skills interacting with others might be much smoother. Things at work would go better, things in relationships would go better, I would have burned a lot less bridges, and I would probably be a lot more successful if I were better at all of these things.

I think what Wagner is missing is a really good definition of what success is. Job success is only one aspect of life. College success also only one aspect. What about marital success? Or success with friends and family? What about what skills translate to being a good parent? Many people only work to provide for being able to partake in these other aspects of life with less stress. There are so many other skills I would have put into my list but these were the most foundational ones.

---

I think that NGSS allows for a lot of Wagner's survival skills to be implemented. In fact, I think that a lot of people have come to the same realization as Wagner and I think there is a lot of conceptual movement in the direction of emphasizing these survival skills. The problem with NGSS is that there is not a lot of definition for other people to start implementing it. What I would want to do is to actually start implementing NGSS into my lesson. When I plan for next year, I should start my planning with NGSS. I think that this will help implement these skills.

I will measure my success by student success. If my students feel more college or job ready, then that would be a success. If my students are able to leave school with skills to help them in life, then I would consider that a success.
Powered by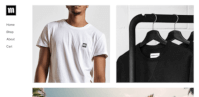 Create your own unique website with customizable templates.