Life Skills & Long Term Learning
My Philosophy:
I personally love this stage, it's my favorite one. When people realize that resolving issues of boundaries is a lifelong pursuit they become dedicated to the task. Having in depth conversations and really understanding someone else is where the real reward for having conflict resides. When two people, or a group of people, share their thoughts and feelings in a deeper way is when the real lasting bonding happens. At this level, students need that extra step of support to show them that I am dedicated to helping them and there are a lot of people out there to help them. Most students who enter this level of the management plan will benefit in their level of self awareness, which will hopefully last them the rest of their life. Students can use these steps to continue to grow off of and as a teacher I will continue to encourage and promote this kind of self growth.


What it Looks Like:
1. Allow students time to cool off before pushing an issue further (away from class if needed) (Classen & Classen, 2008).
2. Offer to meet with students outside of class to discuss their behavior (Classen & Classen, 2008). Document these meetings with
Student/Teacher Agreement Form
.
3. Use active listening to ensure the student feels safe and that their opinions and feelings matter (Classen & Classen, 2008).
4. Do not criticize students for their thoughts, feelings, or actions.
5. Engage the entire class in activities to solve problems in their teams (Villa, Thousand, & Nevin, 2010).
6. Establish proper cell phone etiquette and responsible behavior.
7. Provide learning opportunities to explore social concerns as they apply to my content area. See this
Learning Style Quiz.
8. Allow students the freedom to make choices and then to review their outcomes either as a class, teams, or individually.
9. Model emotional control and poise.
Powered by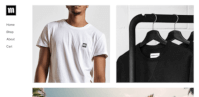 Create your own unique website with customizable templates.