Somewhere Else Plan
My Philosophy:
No student or teacher can intelligently make decision when clouded by the strong scent of emotion. Sometimes space and time is all that is needed to allow the situation to diffuse. Anytime that a student is unwilling to engage in resolution a time away may be need in order to think through the situation. Weight consequences and making educated decisions should be encouraged from students more often. If a teacher requests a Somewhere Else Plan then good, if a student requests it, GREAT!


What it Looks Like:
1. Establish a safe place for student to go when either you or they are not emotionally sound enough to make decisions (Classen & Classen, 2008).
2. Use structure, such as a
form
that requires students to write out their decision and thoughts, to process what is going on with them (Classen & Classen, 2008).
3. Use another professional to assist student in the self examination process (Classen & Classen, 2008).
4. Elicit help from family if appropriate.
5. Ensure that the time away is not viewed or used as a punishment, but as a positive step towards making a good decision (Classen & Classen, 2008).
6. Allow student back into the classroom only after an agreement to adhere to the respect agreement is acknowledged (Classen & Classen, 2008).
7. Provide ongoing support where necessary.
Powered by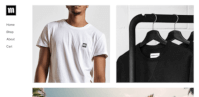 Create your own unique website with customizable templates.