Wraparound Support
My Philosophy:
A Wraparound Plan is a great word for this set in the process. The hope and the goal at every step is that a student is able to remain/return to the class and is willing to cooperate by their own choice and as a result of level headed decision making. However, if a student reaches a situation where a conflict has escalated, then a plan may be needed to help the student make the journey back to the classroom. Family is so important to involve because they crucial in supporting the student's decisions. If an at home plan is administered, the family needs to be on board to make it happen. The goal is to get the student into a safe place emotionally and mentally with lots of support and always maintain their freedom to make choices-but not always free to choose the consequences.


What it Looks Like:1. Begin the process of an IEP if the student does not already have one (Villa, Thousand, & Nevin, 2010).

2. Schedule follow up visits and ensure that I adhere to them (Classen & Classen, 2008).

3. Administer an at home plan involving the family. At the very least, involve the family in the decision making process (Classen & Classen, 2008).

4. Provide other school structure for the student such as switching to better suited classes and encourage the student to make choices to benefit themselves.


Powered by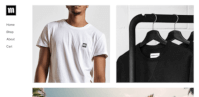 Create your own unique website with customizable templates.