After reviewing my 20% project, I would like to refine the process a little more. My ultimate goal and purpose is to become a better CrossFit coach. The reason I want to do this is because I love CrossFit and I especially love Olympic Lifting. Its something that you are never done learning about or refining. The reason I keep going back to the gym is to get better and improve. After doing my own workouts for a while, the next step for me to become better at CrossFit is to understand the other side of the CrossFit experience-the coaching and programming. The hours I spend at the gym are the best hours of my day. When I walk into my box, I feel accepted, welcomed, celebrated, supported…I could go on but I think you get it. I could hang out in the gym all day talking about lifting and CrossFit, so I eventually decided I wanted to coach so that I could expand my understanding and take the next step into committing to CrossFit. Now that I have done officially what I needed to do to become a coach, that is taking the CrossFit Level 1 course, I want to become better. I want to move from being the noob assistant coach to being a valuable asset to the box that allows other people to enjoy their time in there as much as I do. I eat, sleep, breath CrossFit all day, every day and I want to contribute to the awesome community that I love so much.

So now that the passion and the reasons are out of the way, how am I going to become a better coach? I am going to write three blog posts about each of the 3 main Olympic lifts-snatch, clean, and jerk. As a coach these are the most technical movements that are the most difficult to coach. For each blog post I will create a video of myself demoing and explaining the progression of each movement. In my blog post I will delineate the movements and create a method for explaining. Each will include a step by step sequence of how to successfully complete each lift. Each post will include an analogous way to explain the movements, such as "imagine you are on a trampoline the bar is stationary. Imagine that you are trying to push your legs down on the trampoline as far as you can while hanging onto the bar." Before and after each blog I will rate myself with how comfortable I feel with explaining each lift. A "failure" would be if my score after completing this project is the same as the score before. I will use 10 point scale where 1 is not at all comfortable explaining the lifts verbally in coaching session, 10 being I am the best I am ever going to be at explaining the lifts verbally.

Summary of requirements:

1.

Before I start, rate my ability to explain each of the three lifts.

2.

Write three blogs posts for each of the Olympic lifts-snatch, clean, and jerk, that includes the following:

a.

Technique Video

b.

Step by step sequence of how to complete each movement beginning to end

c.

Movement Analogy

3.

After the blogs are completed, rate my ability to explain each of the three lifts.

It will require creativity for me to create the blog posts, create videos, and come up with creative analogies to help explain the movements. The way I will prepare to complete each blog is by reading material, watching videos that others have made, and seeking help from other coaches in my box. Here are the questions I would like to learn about:

1.

In a snatch, how do you avoid the barbell hitting your hips?

2.

Is there a way to avoid the barbell hitting your collar bones in a clean?

3.

How do you determine the proper feet placement for a jerk landing?

4.

For the set up of a snatch, should your shoulders be in front of, above, or behind the barbell?

5.

What is a good way to explain (maybe with an analogy) how to lift the barbell off the group for both the clean and snatch?

6.

I s there an appropriate weight/reps ratio to use for workouts?

7.

How do you know how much detail to go into when explaining the movements to a class that varies in different athletic abilities?

8.

How can I edit a video on my Lonovo computer? I know that a Mac has imovie but does Windows have an equivalent?

9.

How is the set up for a clean and snatch different than the set up for the dead lift?

10.

How does the re-dip of the knees on the second pull of the clean important for the movement of the bar?
Powered by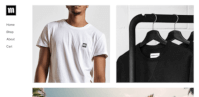 Create your own unique website with customizable templates.