This titled sounds familiar. Oh, its because I bought a book with the same title. I wanted to watch this video because I hoped that it would compliment the reading in the book that we are using this semester. Hopefully it will help me connect with the reading when that time comes.

Douglas Thomas starts out by pointing out that we learn naturally in life, all the time. Except in the classroom. Why does that intuitive ability stop in the classroom? Well, he goes on to give various points that he considers to be "A New Culture of Learning" in the classroom. The main idea that brings together all the necessary parts of learning like creativity and overcoming roadblocks is to play. He says that "play is an emergence property of to application of rules to imagination."
Powered by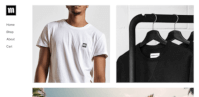 Create your own unique website with customizable templates.